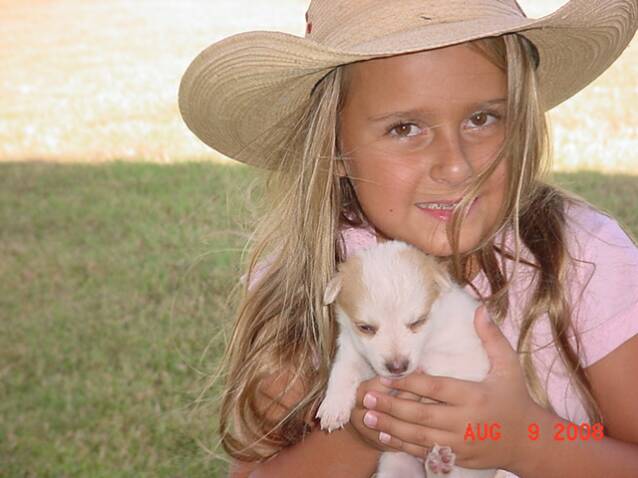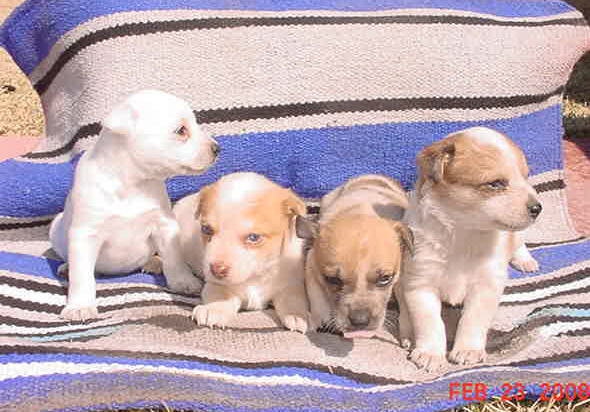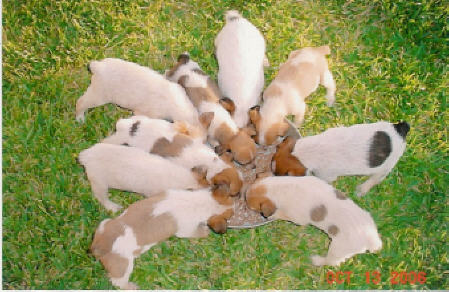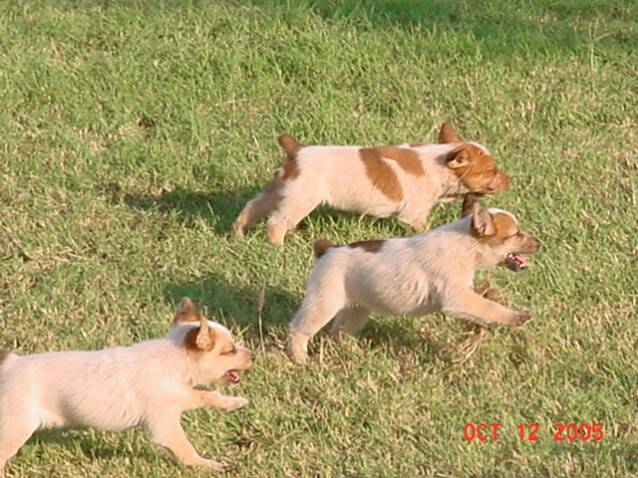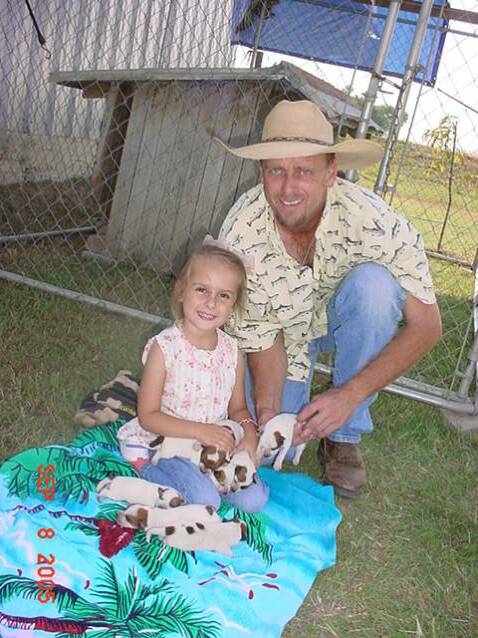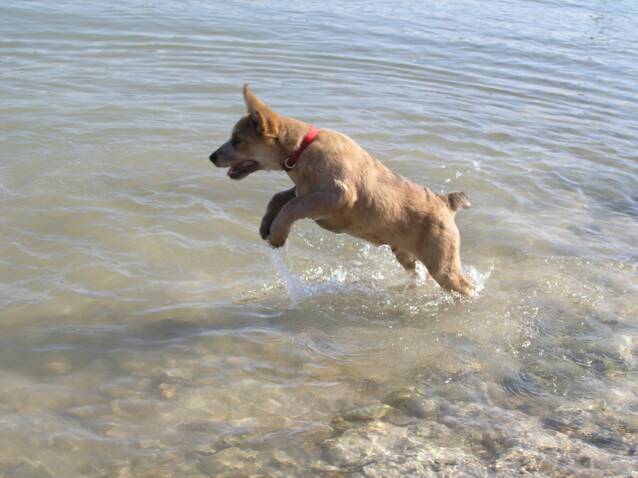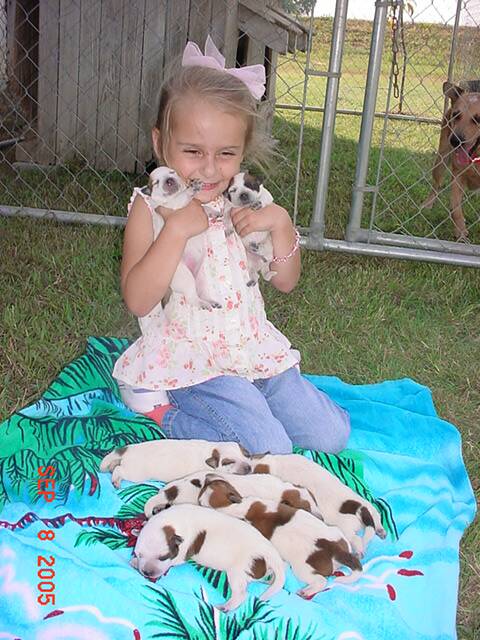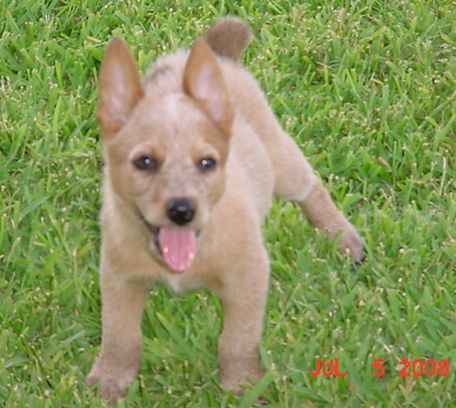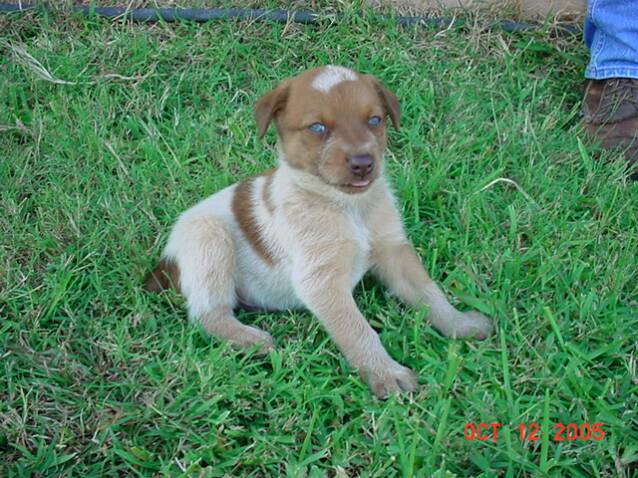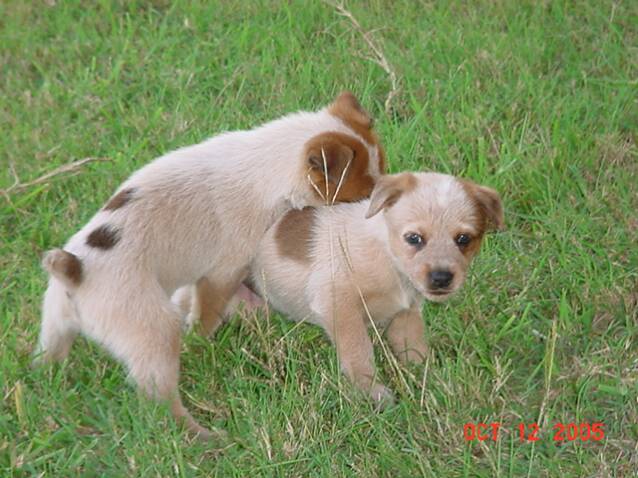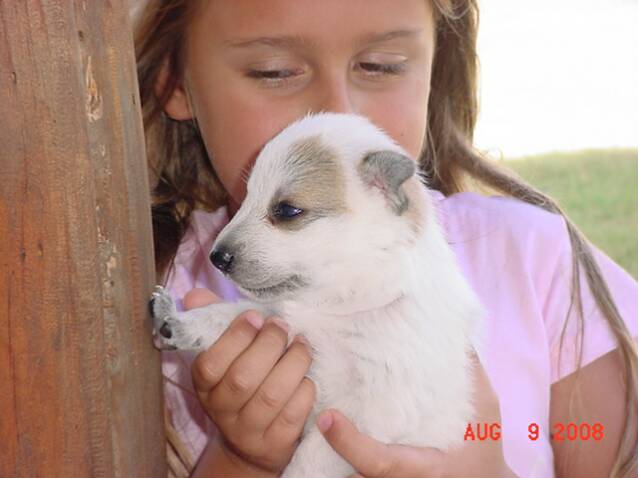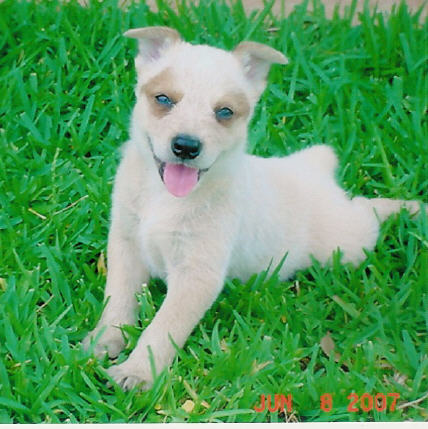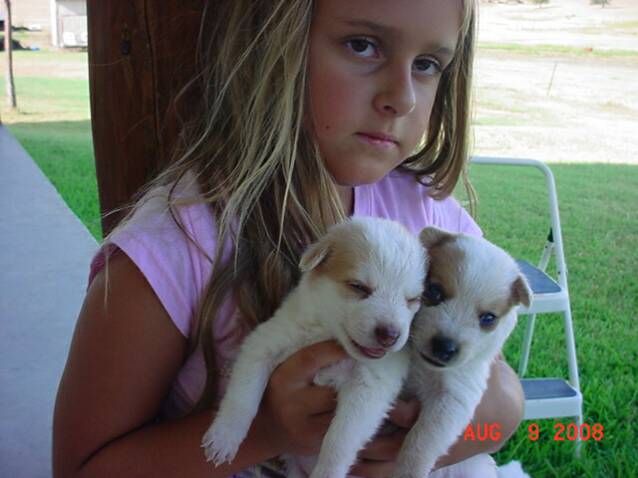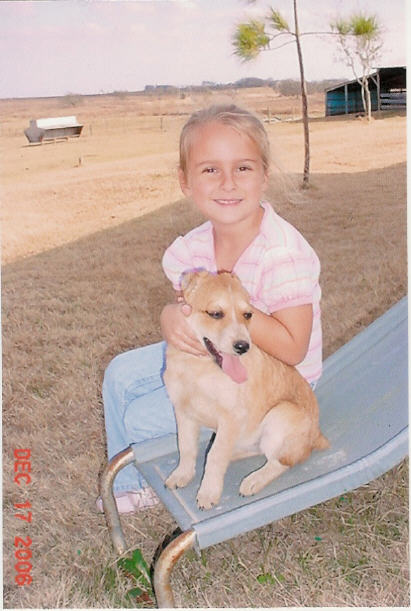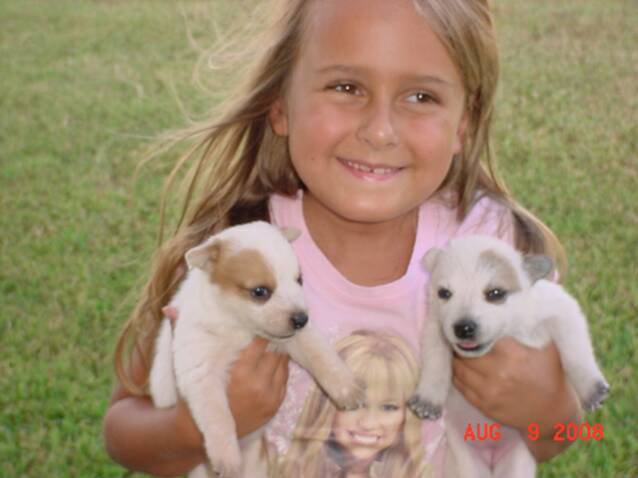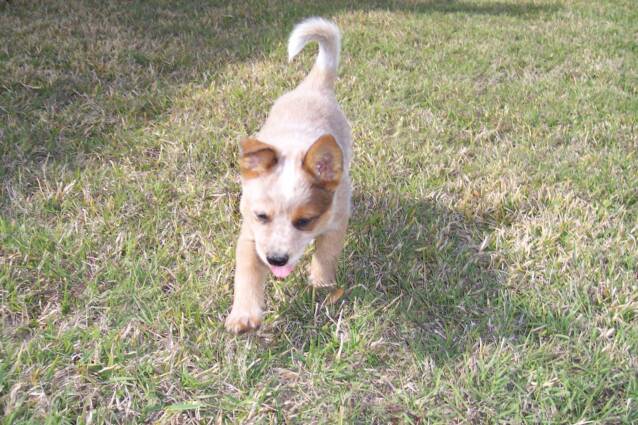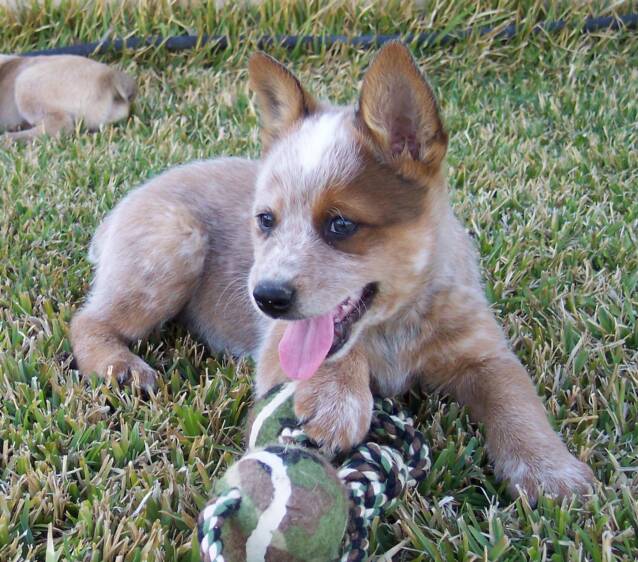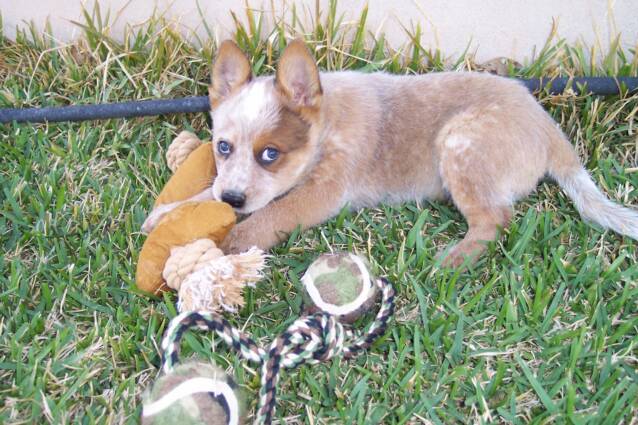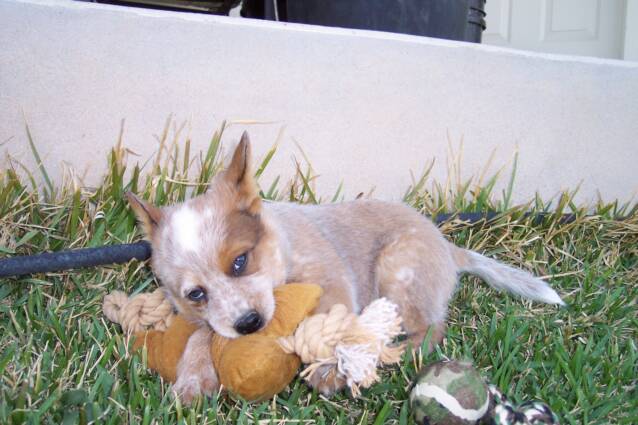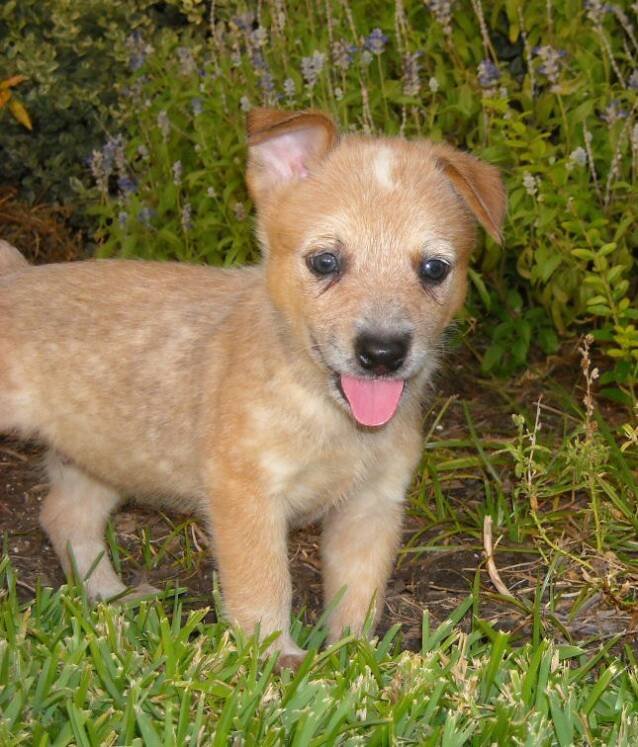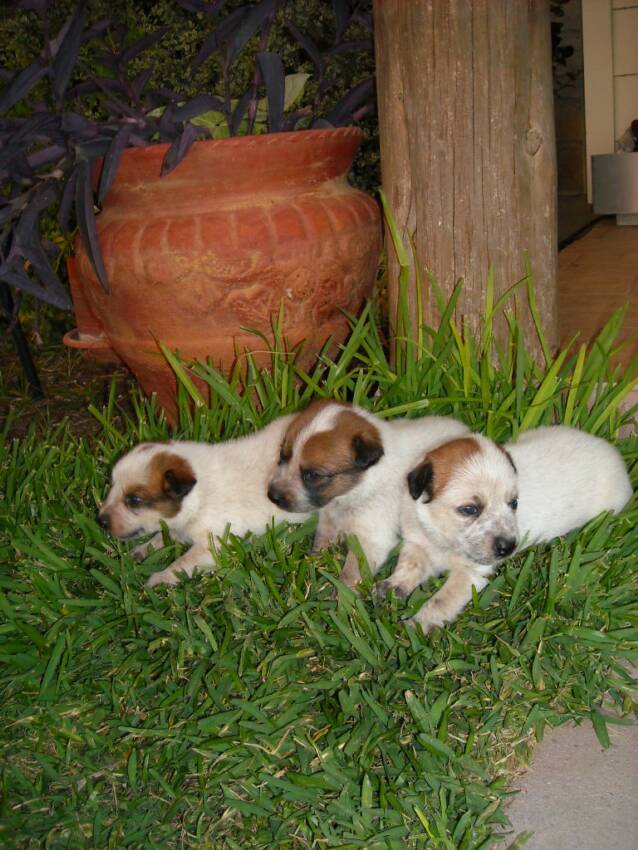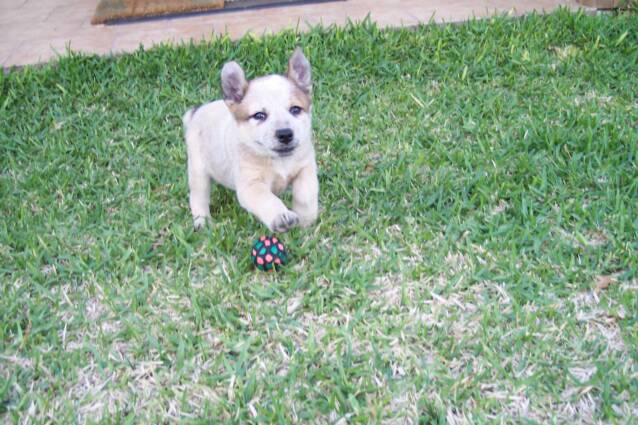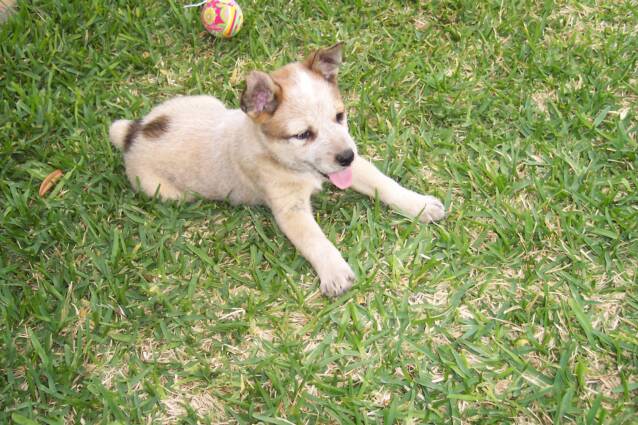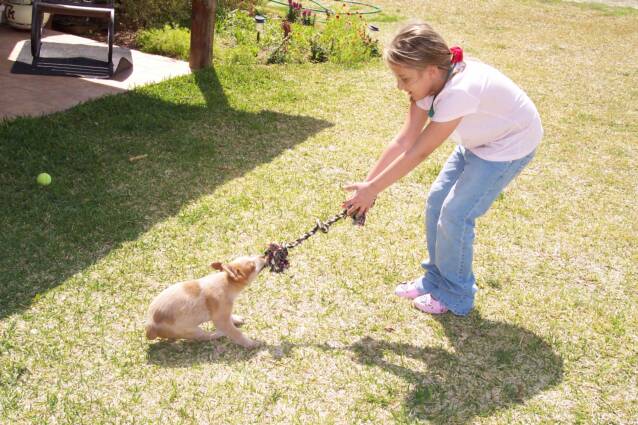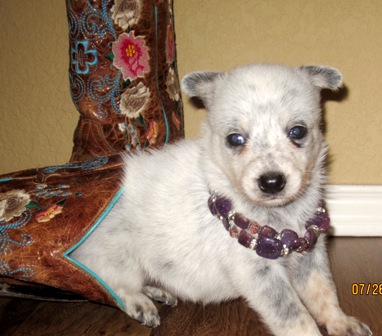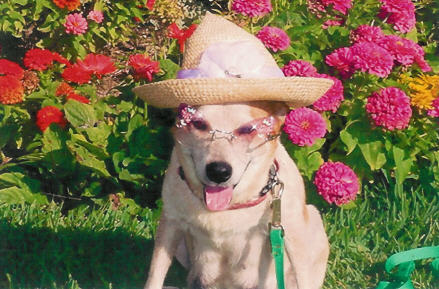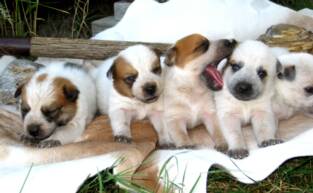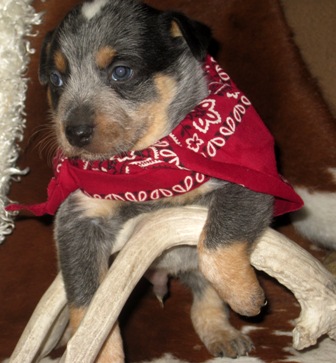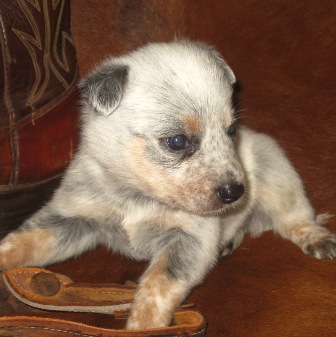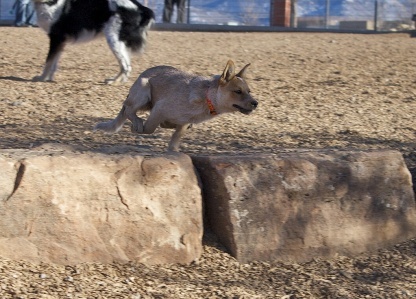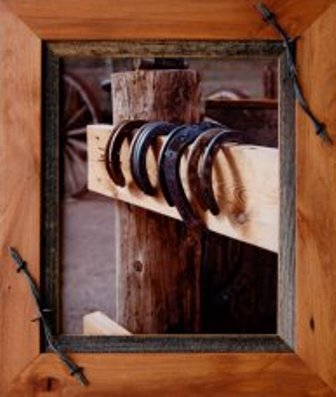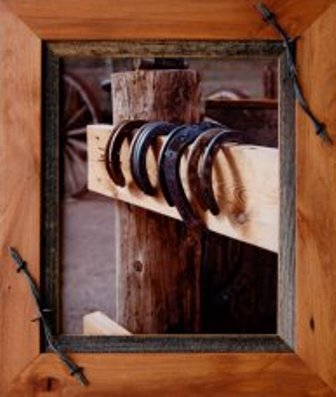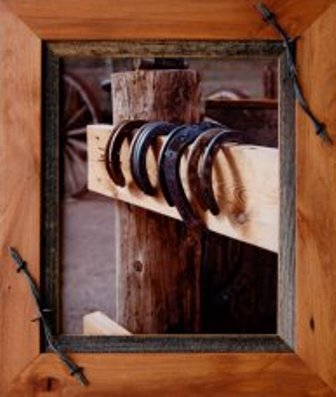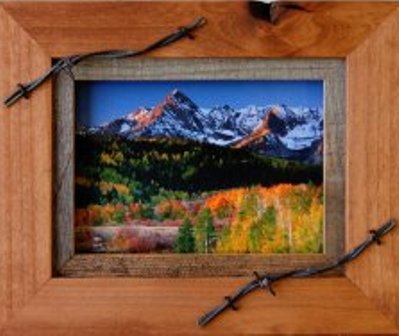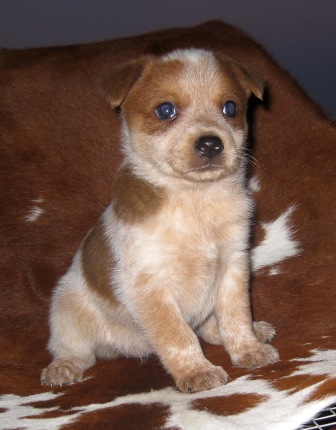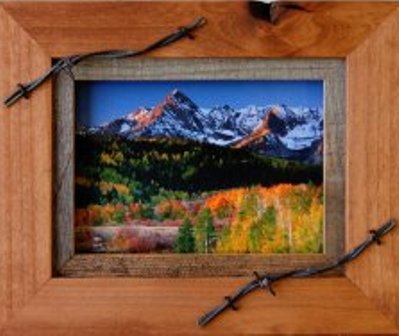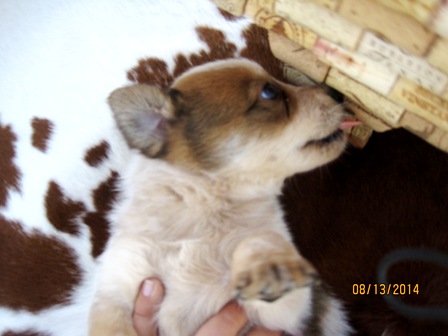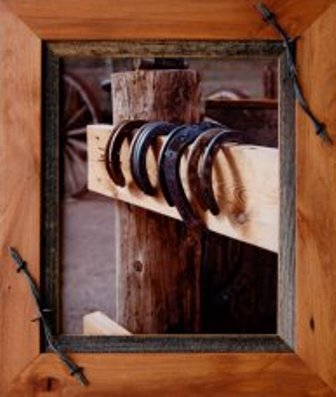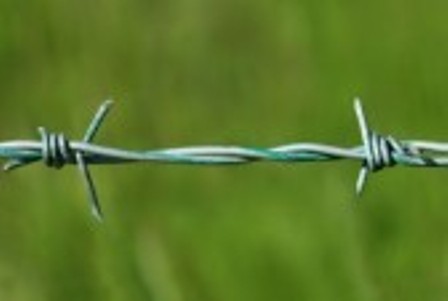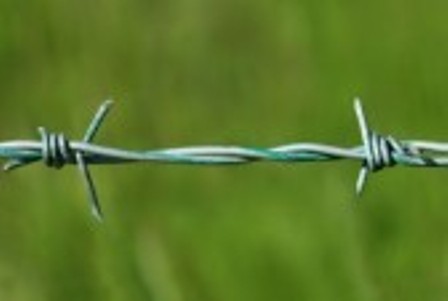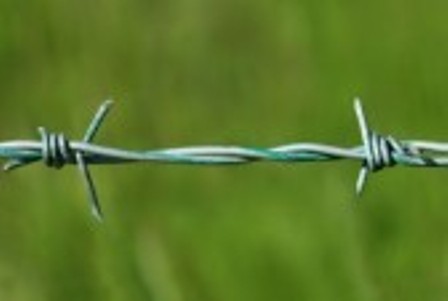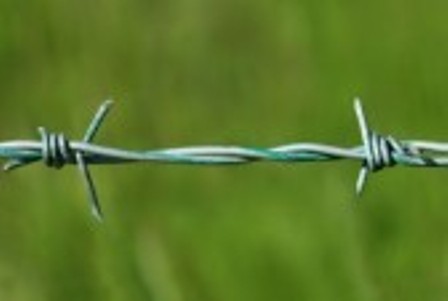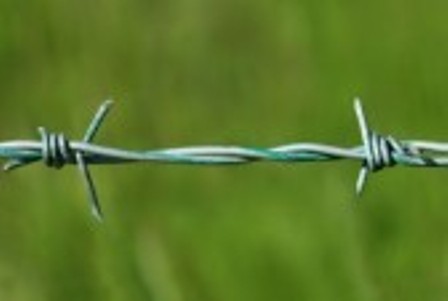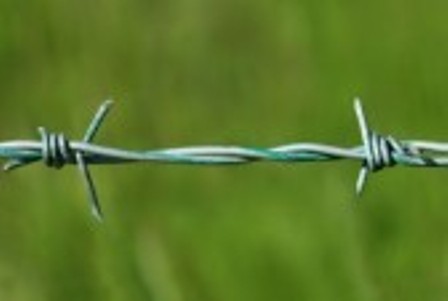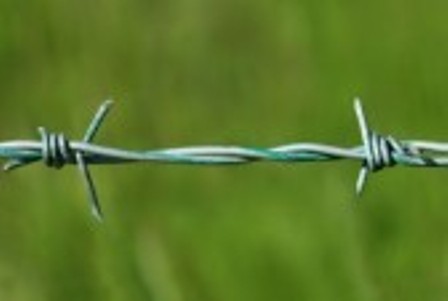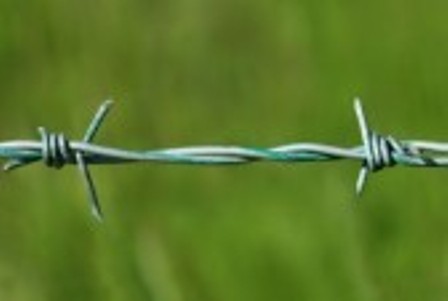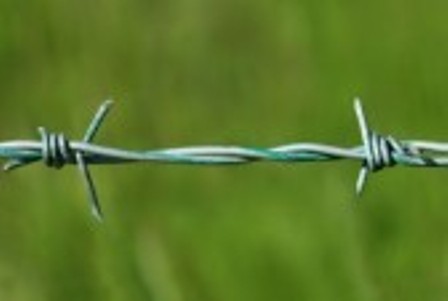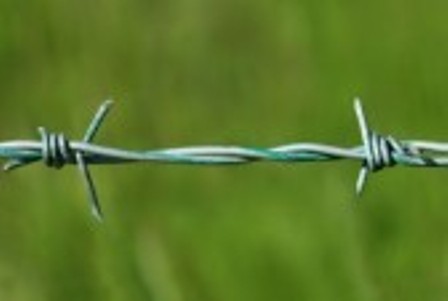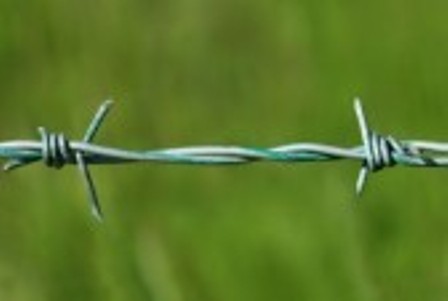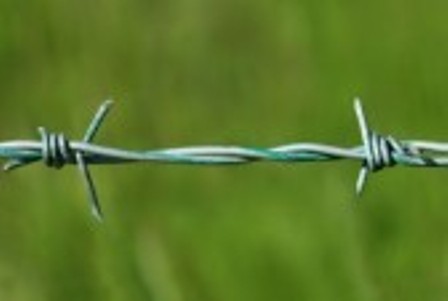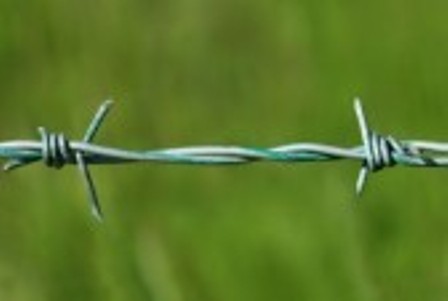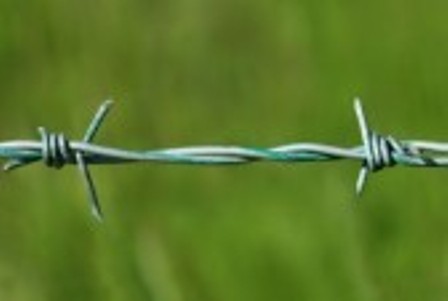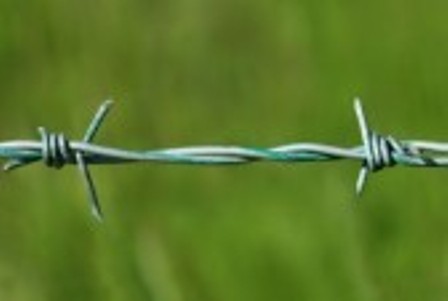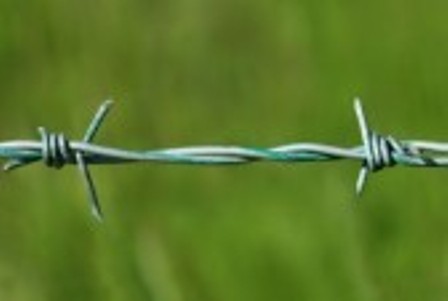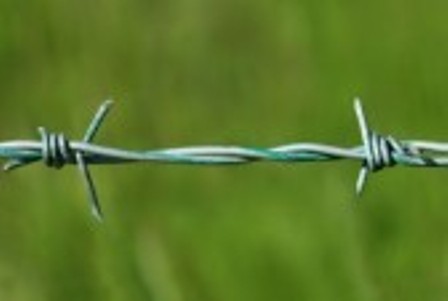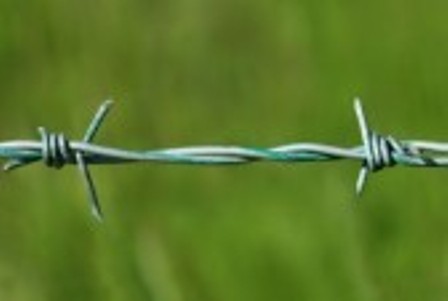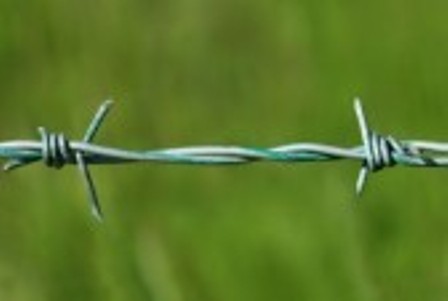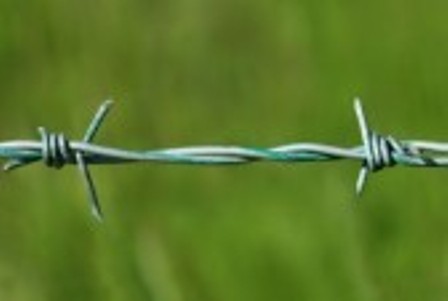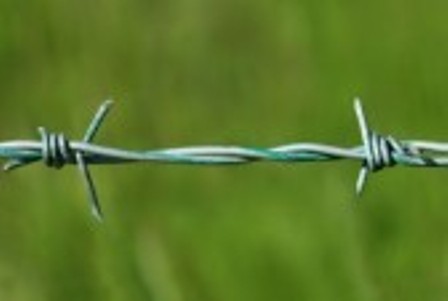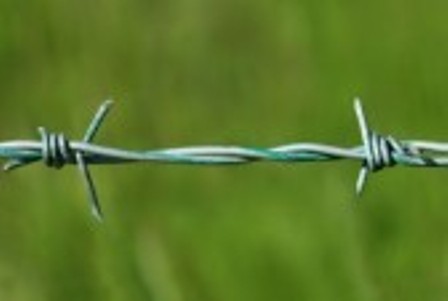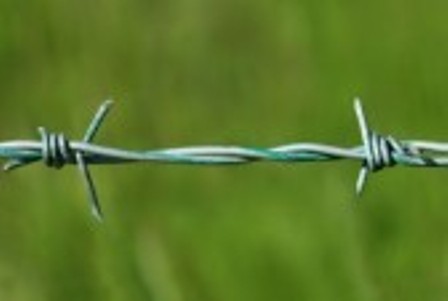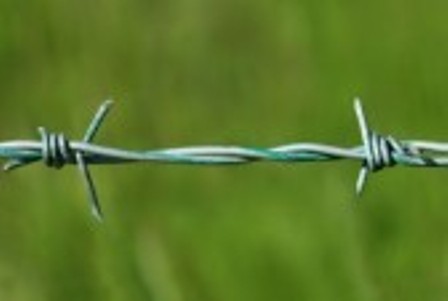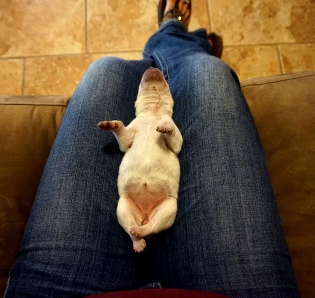 Pretty Little Polar Bear ....red female with one large spot on her back and one over her left ear!  She is sacked out in Kaleigh's lap.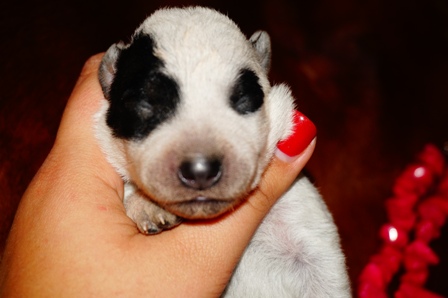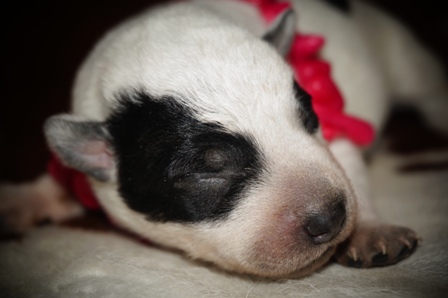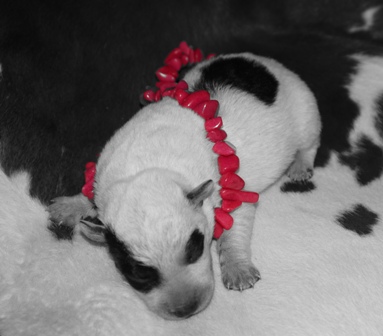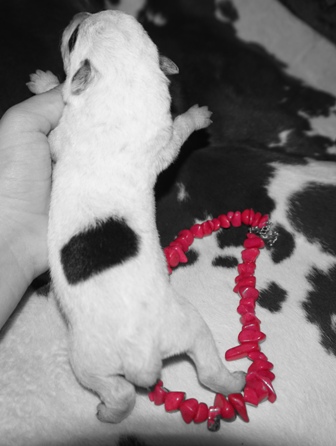 This little gal reminds me of a milk cow with her Black/Blue Spots on the white hide! lol  This is always interesting since she came from two red parents.  I think Beaux has some blue popping out in his genetics.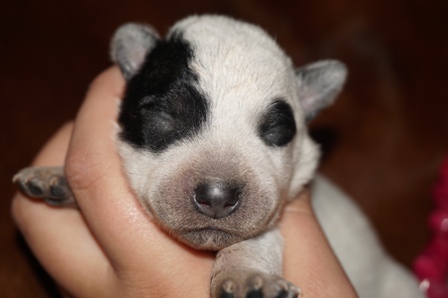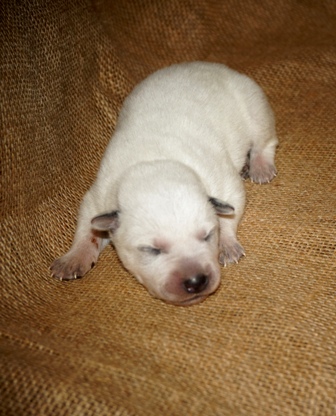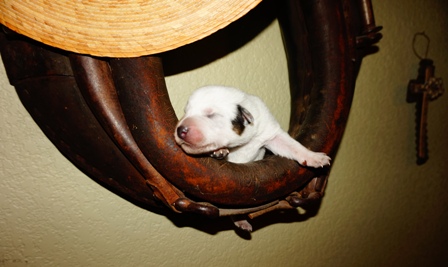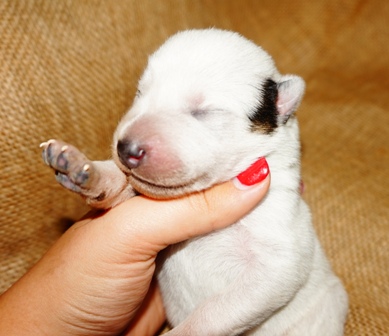 Classy markings can be simple!  He has only one mark by his left ear!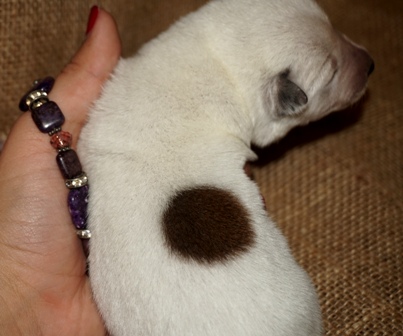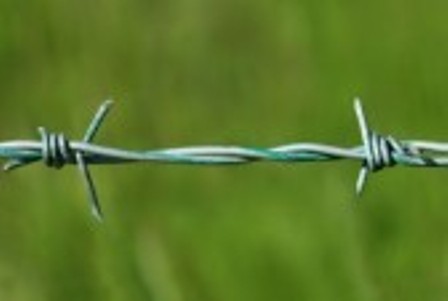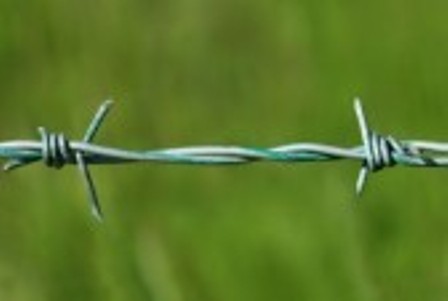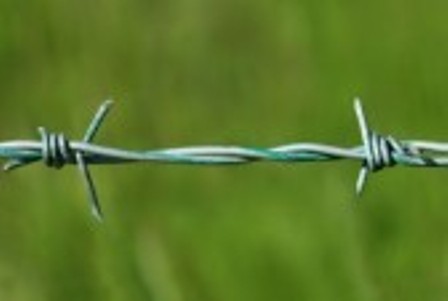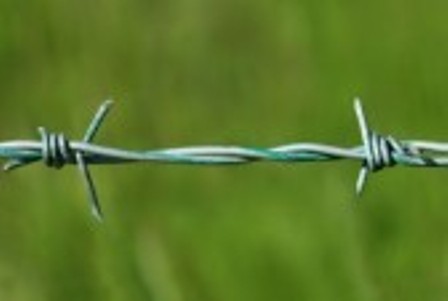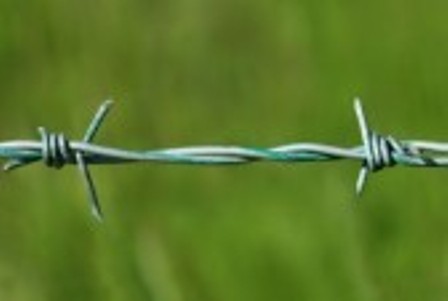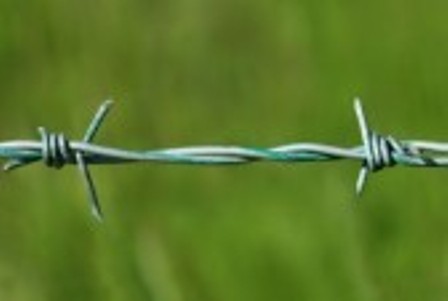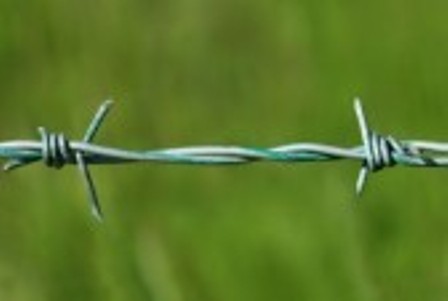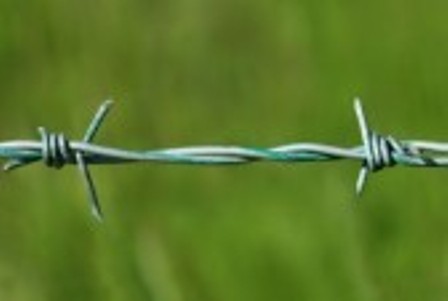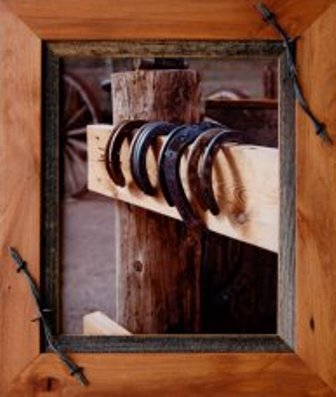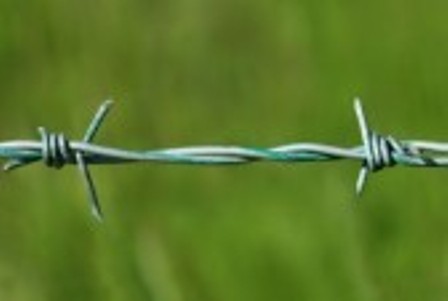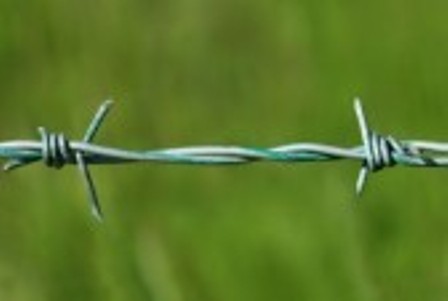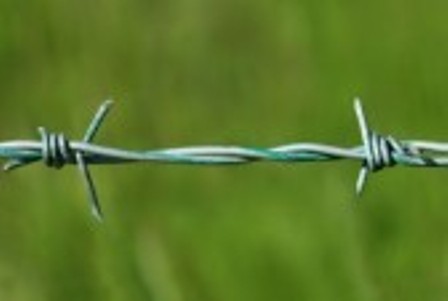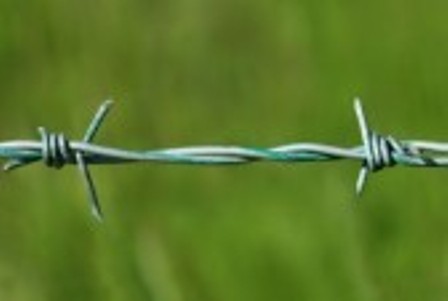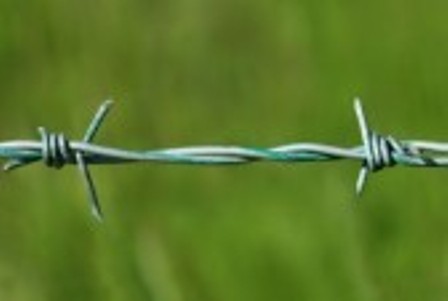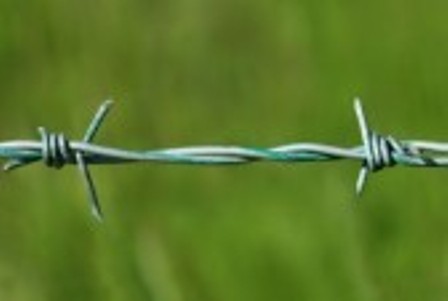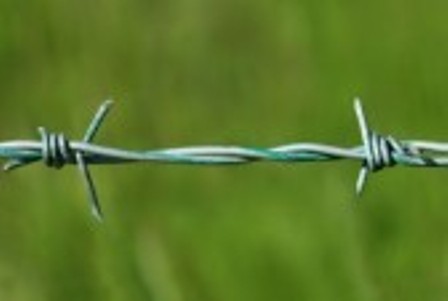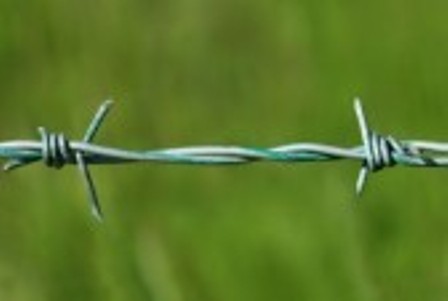 .....blue or red female.....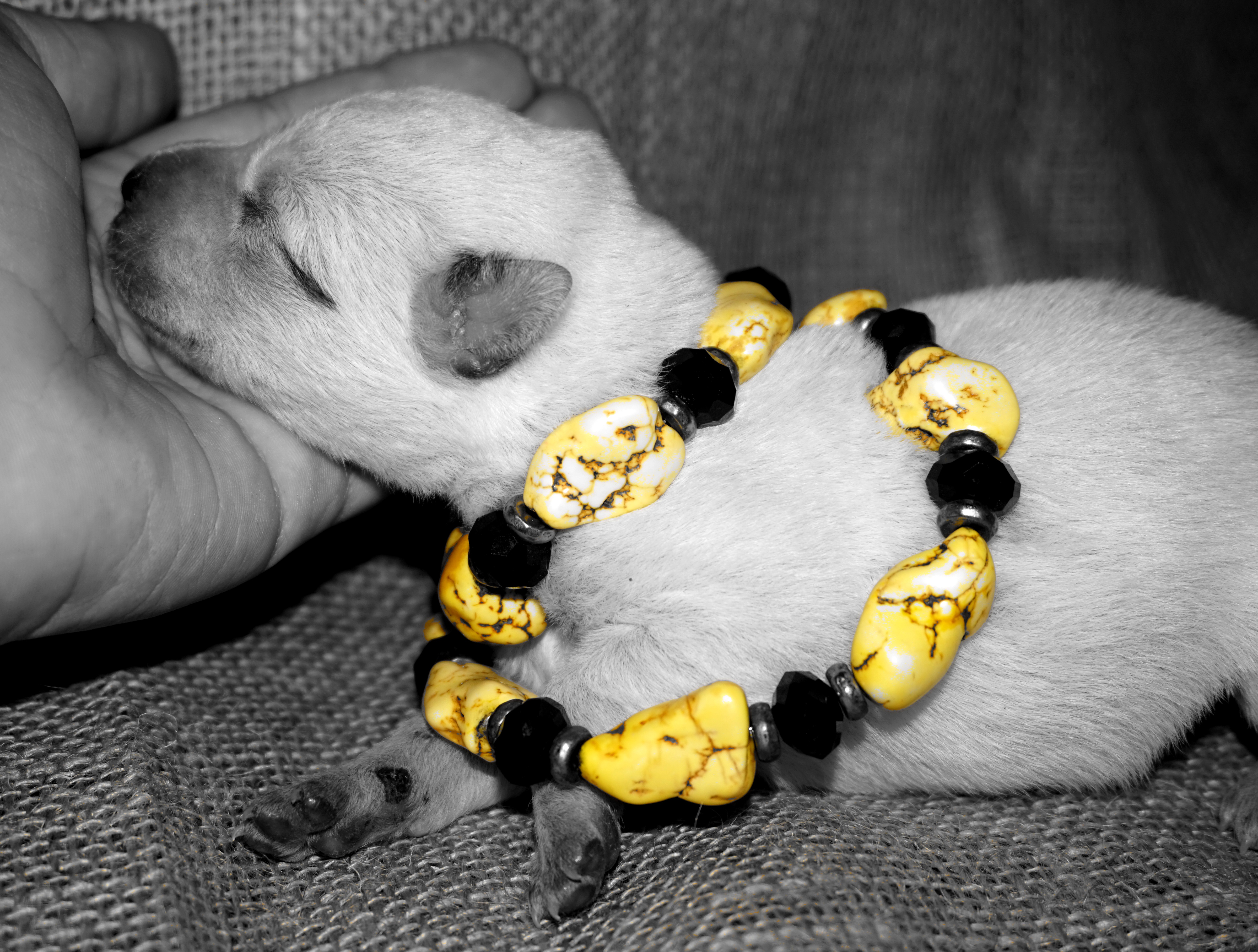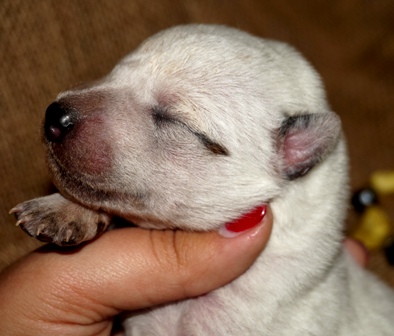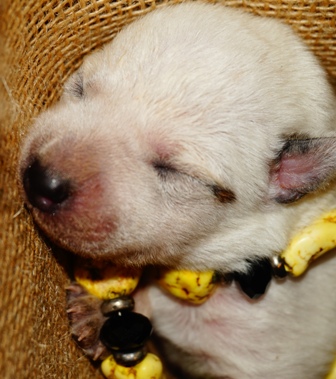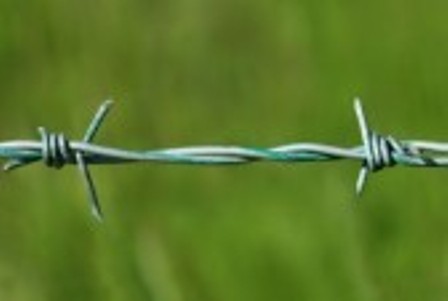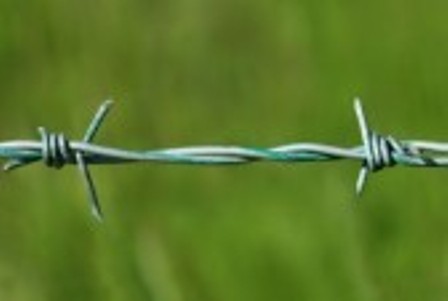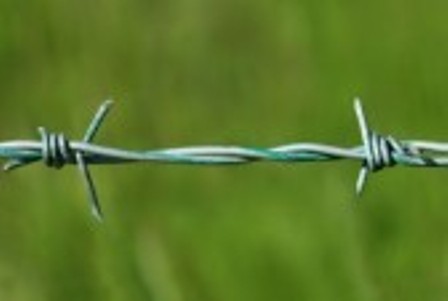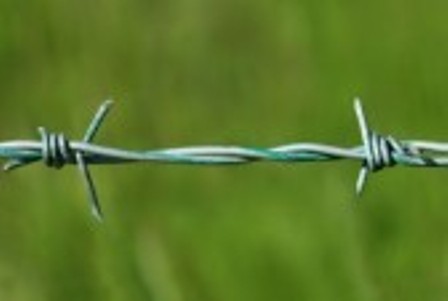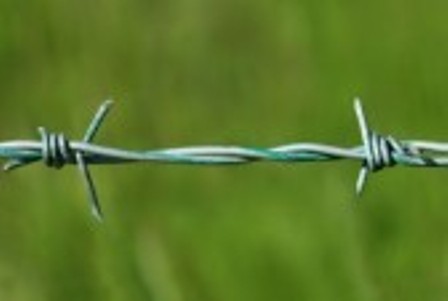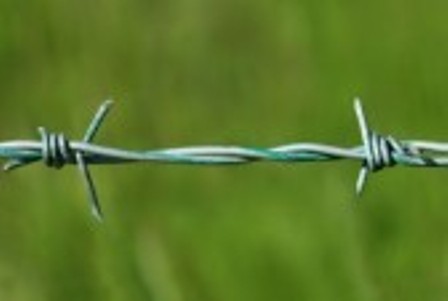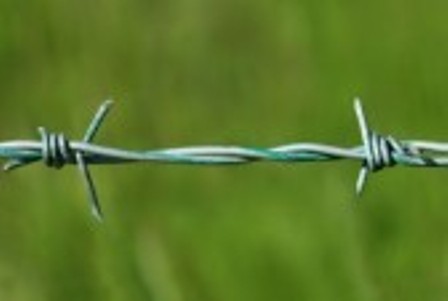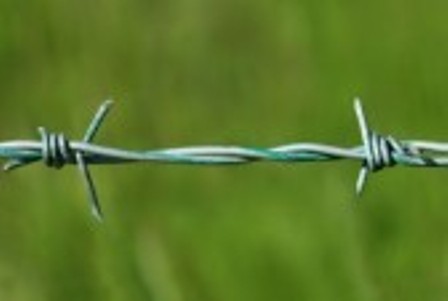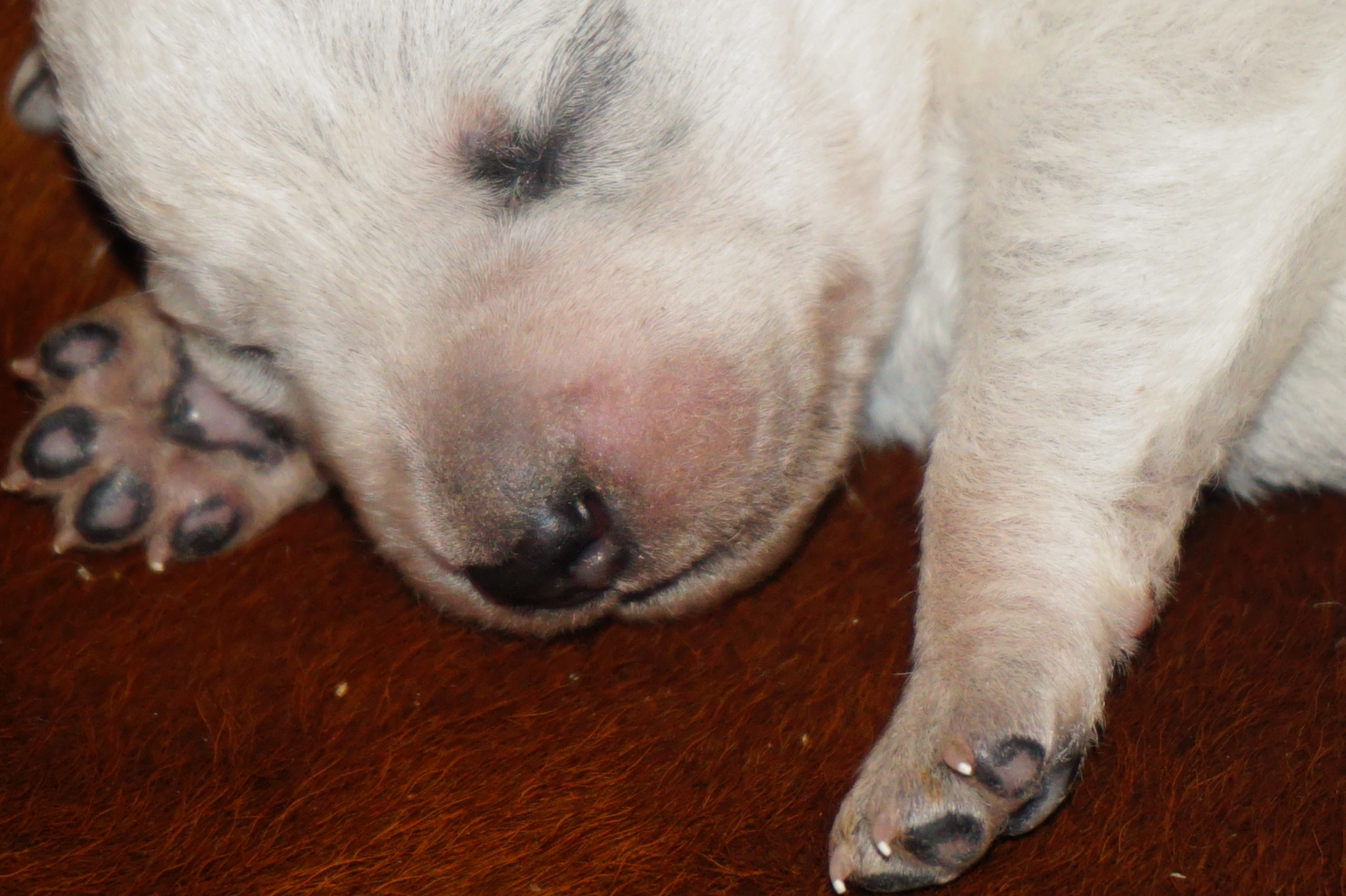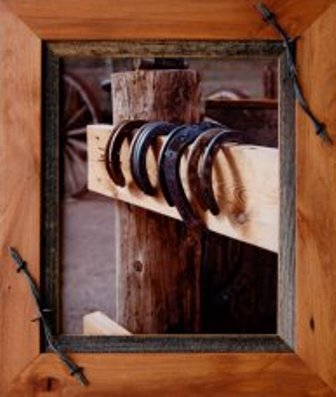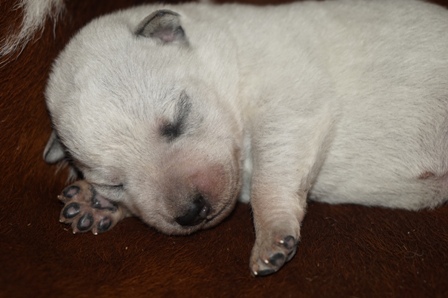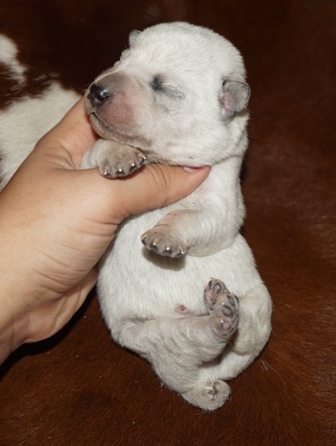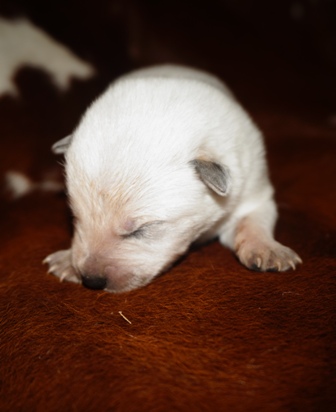 This is a handsome male with a red spot on his tail.  He would make a great Aggie heelers.